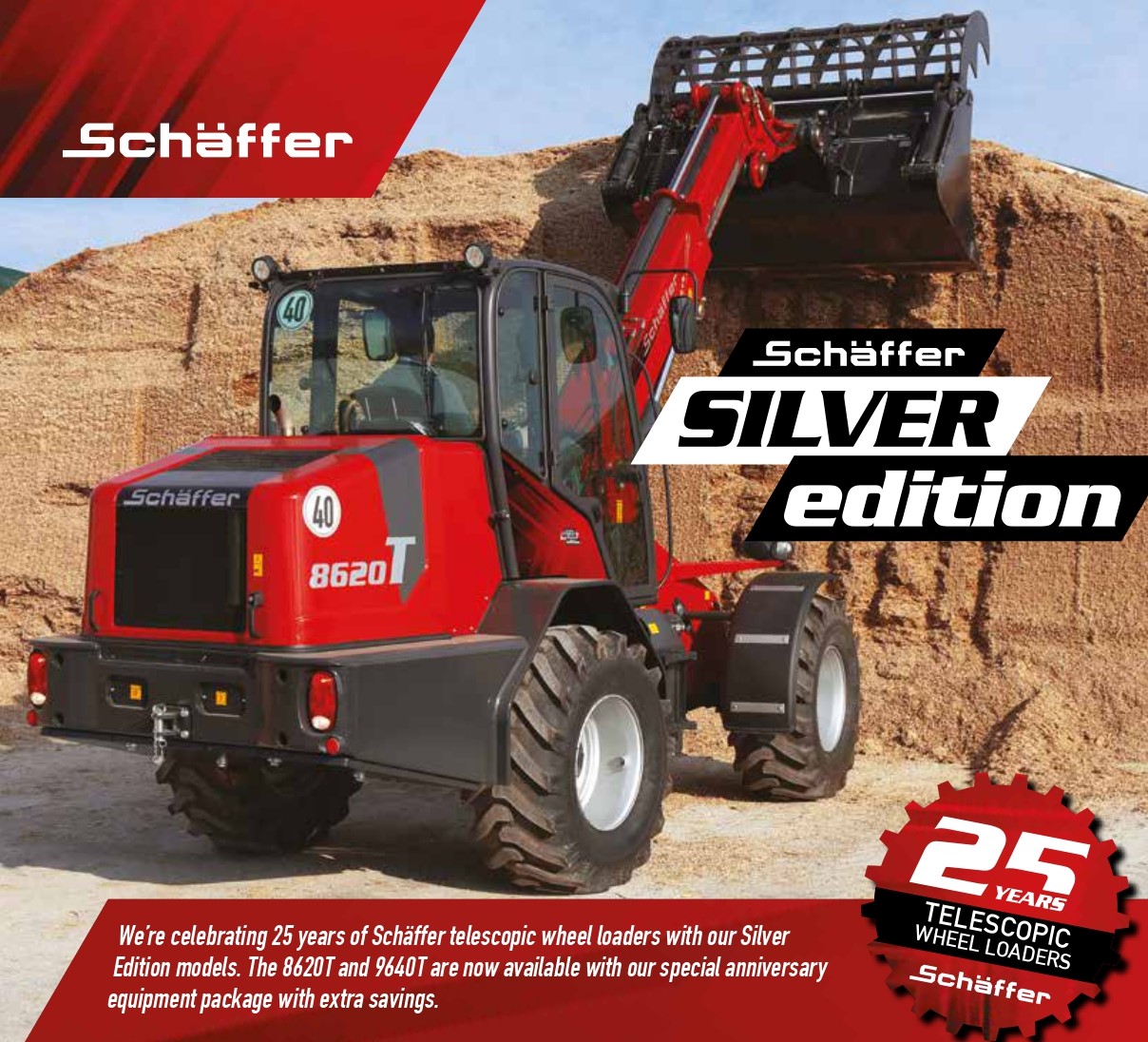 Schäffer launches Silver Editions to celebrate 25 years
Schäffer is marking 25 years of its telescopic wheel loaders with the launch of two Silver Edition models. This special promotion sees the popular 8620 T and 9640 T get an anniversary equipment package at an extra special price.
Schäffer is well known for creating solutions tailored to its customers needs as all of its loaders are available with a wide range of customisable options. For the special Silver Editions, the company has brought together an equipment package that includes some of the most popular options for performance, safety and operator comfort.
The Schäffer Silver Editions equipment package includes low cab, 40k Eco mode, boom suspension, comfort pack, headlight covers, LEDs, load sensing hydraulics and much more, and offer significant savings to the customer.
The Schäffer 8620 T has proved a huge success since it's launch. It is packed with many of Schäffer's latest smart technologies developed for lower fuel consumption, reduced maintenance, increased comfort and eco-friendliness. The Schäffer 9640 T is one of the biggest machines in the German manufacturer's range and has become a firm favourite for its robust yet agile performance combined with efficiency and comfort.
Contact your Schäffer dealer to find out more about this special offer, available now.