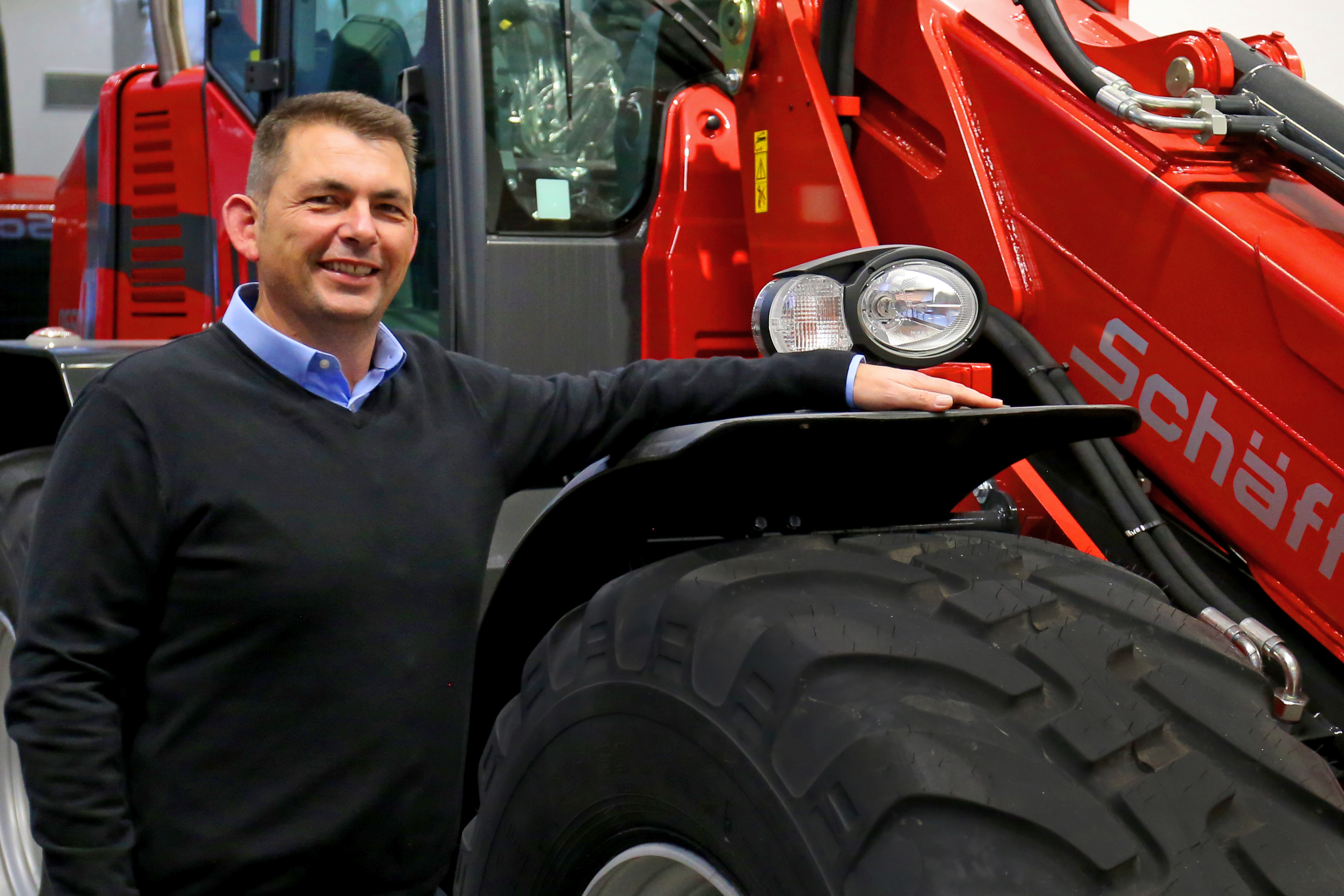 New Schäffer Sales Director role for Paul Gower
Schäffer Maschinenfabrik GmbH has appointed Paul Gower as Sales Director for UK and Ireland. Schäffer, a global supplier of high-performance compact, wheel and telescopic wheel loaders, has promoted Paul into the newly created role to carry forward its work in the UK and Ireland.
As UK Sales Manager for the German loader manufacturer since January 2015, Paul has driven the expansion of the company in the UK market as it moved to a direct sales approach. Paul has overseen the development of an extensive dealer network over the past five years.
In the new UK and Ireland Sales Director role, Paul will continue to support dealers in England and also the Area Sales Managers Colin Gilbert (responsible for Northern Ireland and Scotland) and Laurence McMullan (responsible for the Republic of Ireland). Paul works closely with the team in Germany to ensure the company continues to provide the highest quality machines and service for the market.
The German loader manufacturer has built high quality machines for more than 60 years. Schäffer machines set the standard for durability and reliability, low operating costs and long useful life. Its latest generation of loaders are packed with the latest smart technologies developed for lower fuel consumption, reduced maintenance, increased comfort and eco-friendliness. These loaders demonstrate the company's unrivalled build quality and wealth of bespoke options, as well as a raft of technologies focused on a more efficient conversion of fuel into performance, while increasing driving comfort – all developed to meet customers' needs.